Navigation: Home Products Contact Us
Customer Support
Contact us for customer support:
For all our products, call Symphotic TII at
+1-805-484-6639
Monday to Friday 8:00 am to 4:00 pm Pacific Time, 1600- GMT. After hours we may be reached, 24/7, on the after-hours number that will be given you if you call the above. We are fully trained and equipped to assist you on all products we sell.
We also provide customized installation, training and ongoing support for your systems. Please contact us for more details.
If you can't reach us, Saab Seaeye has a 24 hour Customer Support number at
+44 (0)7808 950 774
---
Contact Information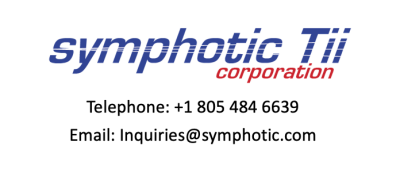 Postal address

Symphotic TII Corporation
880 Calle Plano, Unit K
Camarillo, CA 93012 U.S.A.