Navigation: Home
ROV systems / Underwater Instruments / Underwater Cameras and Video
Radhard Cameras / Scientific Instruments
Instruments for Discovery, Detection, and Determination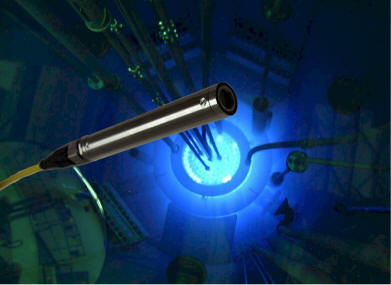 ---
Symphotic TII Corporation supplies ROVs, underwater instruments, cameras and imaging systems, Software, lasers and scientific instruments
Symphotic TII Corporation's expanded product line now includes products specially designed for exploring, viewing, measuring and characterizing the physical and chemical makeup of our world. Many of our most popular products are designed for access to hostile environments. We also carry lasers for optical research and instrumentation.
Click on the images to learn more about the product lines:
---
Symphotic TII Corporation is the North American distributor and service center for Saab Seaeye ROV systems.

From compact portable ROVs for research and inspection to workclass ROVs, take a closer look at your most challenging underwater tasks with our ROVs from Saab Seaeye.

---

Symphotic TII Corporation supplies a number of underwater instruments and deployment systems. Take a Closer Look at our offering of Sonar, Underwater Positioning Systems, and Components for use in Shipboard Deployment, ROVs, AUVs, Gliders, Buoys, Landers and Drop Down Deployment

---

Radiation Tolerant Cameras --The AquaRAD® and the MegaRAD and the ColorRAD cameras.
We have developed our own line of underwater radiation tolerant camera systems based on the revolutionary Charge Injection Device Radiation Hardened Imager (CIDRHI) Unlike CCD based imagers, these cameras can tolerate radiation total doses of up and beyond to 5 megaRAD (5 x 104 Gy silicon). Take a Closer Look at fuel rods, reactor components and vessel status with the AquaRAD Cameras.

The ColorRAD and MegaRAD Cameras are a series of radiation tolerant cameras used in different types of radiation environments. These can be configured with radiation tolerant lenses, pan and tilt systems, and special housings to meet the demands of your most hostile environments.
---
We are pleased to offer a comprehensive line instruments, cameras, and vehicles for a wide variety of scientific, industrial, and inspection applications. Now take a closer look at your most challenging underwater tasks with our ROVs, cameras, USBL underwater locations systems and sonar systems.

Imaging SonarsOur SonarBell Sonar Targets positively identify your underwater targets

We also offer the Digital EdgeDVR recording system for use with your ROVs
| | |
| --- | --- |
| | From compact portable ROVs for research and inspection to workclass ROVs, take a closer look at your most challenging underwater tasks with our ROVs from Saab Seaeye. |
| | |
| --- | --- |
| Winner of the Nuclear Energy Institute's prestigious "Top Industry Practice" aware, the InSITEtm Analyzer is a special remote probe spectroscopic instrument for NDE applications within nuclear powerplants. Now, Take a Closer Look at suspected primare and secondarey reactor coolant solution deposits in difficult to access locations without removing samples from containment. | |
---
---
---