The Kongsberg Contros Undersea Sensors and Chemical Analyzers
CO2, Total Alkalinity, O2, Methane, Poly Aromatic Hydrocarbons (PAH) sensors and analyzers
The Kongsberg Contros undersea chemical analyzers offer new capabilities in underwater CO2 methane, PAH Offshore oil and gas exploration, environmental sciences and protection, ocean acidification and oceanographic research now have powerful new tools for chemical analysis from the surface to 6000 meters. HydroC™ sensors can independently deployed or operated from ROVs and AUVs.
Symphotic TII Corporation is pleased to offer two versions of the HydroC™ CO2 Analyzer: the HydroC™ CO2 FT, a flow through system for laboratory and onboard vessel pCO2 determinations, and the HydroC CO2 submersible analyzer with an integrated flow pump for faster response times.
Our newest product is the HydroFlash™ O2 sensor: a high performance "Optode" (optical sensor in an electrode sized package.)
---
The ControsTM HydroC FT Flow Through CO2 Sensor

The ControsTM HydroC Submersible CO2 Sensor with

flow-head

The HydroC™/CO2 is used to measure pCO2 in water and is available either as a submersible sensor or a laboratory or on-board modular analyzer.

The Chemistry of Ocean Acidification
---
To Learn More: We want to hear from you! Please contact us be phone or e-mail: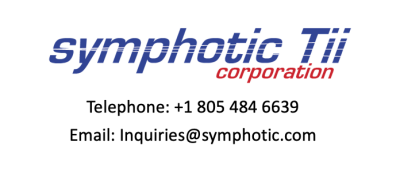 Postal address

Symphotic TII Corporation
880 Calle Plano, Unit K
Camarillo, CA 93012 U.S.A.