Imagenex Sonars,
Sonars for Discovery, Detection, and Determination
Navigation: Home Products Customer Support
---
The NEW 965A High Speed High Resolution Imaging Sonar.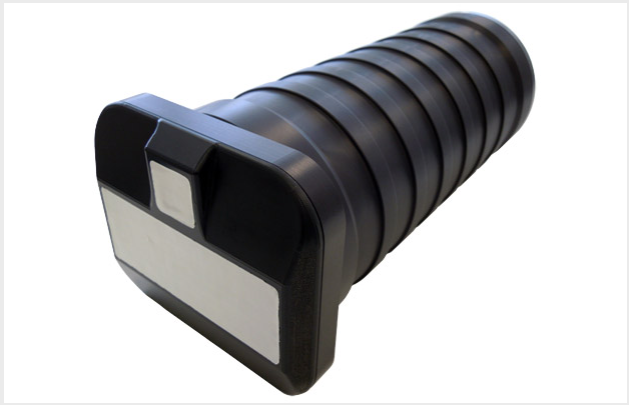 The Imagenex Model 965A is an advanced, high-speed, high-resolution, multibeam imaging sonar system that has been designed to provide simple, reliable, and accurate representation of underwater images.

The system consists of an underwater sonar head connected by Ethernet to a Windows™ based computer.
---
Introducing the revolutionary new 881L GS and 881A GS Gyro Stabilized Imaging Sonar:
Click here for video of the 881L GS in action
Advanced Sonar Interpretation with Image Stabilization
Every ROV pilot struggles with vanishing targets when operating all previous scanning sonars. During the approach with an ROV or other moving platform, the change in vehicle heading will move targets out of the viewing sector of the sonar on successive sweeps. In order to re-locate the object the operator must increase the sector or stop the ROV and sit on the bottom to attempt to relocate.
Smaller unwanted changes in rotation of the sonar platform will either compress or expand the scan of the target causing distortion and loss of bearing to the object.
By combining a gyroscope and a magnetic compass with the sonar head, the new 881L-GS sonar is capable of correcting for orientation changes at a rate in excess of 500 degrees per second. This allows compensation for sudden turns, bumping, and jarring. Scan lines are displayed without blurring, compression or smearing effects in all modes of operation.
A North-up mode references the sonar image to true north when using an appropriate variation input: regardless of ROV heading changes, the sonar is able to keep the target continuously at the center of the scanning sector. Positional changes of aspect relative to the target are easily compensated by clicking the 'Set Gyro Reference' button on the screen.
For use as a drop sonar suspended from its umbilical, this system provides a simple solution offering reliable and stable screen image orientation during most types of operation.
Simultaneous Display and Recording of your ROV Video on the 881A/L-GS computer.
The benefits of these new features are vastly reduced sonar image distortion, resulting in significantly improved object recognition.

Greatly increased operational efficiency in searches due to the ability to operate with much narrower search sectors with higher update rates, and without the need to re-acquire a target.

Easy recognition of bottom features within the search area due to minimal distortion.

---
The NEW 878 High Resolution Towable Sonar.

Simultaneous dual frequency, high resolution, LAN compatible with built in GPS, track plotter, and optional orientation module including depth,temperature, pitch, roll and heading sensors. Also available with optional echo sounder.
---
The Imagenex SportScan:
Affordable dual channel, high-resolution, digital sidescan sonar.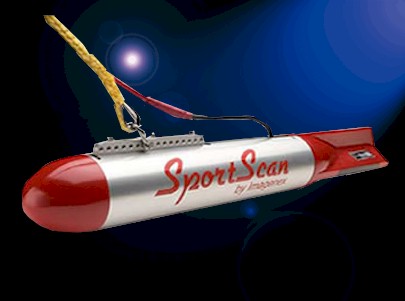 Features of the SportScan:
8-bit, digital data over a full-duplex RS-232 link
30 m depth rating
23 m (75') tow cable included
Up to 240 m (800') total coverage
GPS interface
Speed correction
Dual or Single Frequency models available
---
The Imagenex Yellowfin:
A full-featured, triple frequency, high resolution, sidescan sonar.
Features of the Yellowfin:
Triple frequency
High resolution 1000 data points per side
300 m depth rating
Up to 400 m (1300') total coverage
23 m (75') tow cable included
LAN compatible
Built in track plotter
Built in internal GPS receiver
---
Imagenex 881A Digital Multi-frequency Imaging Sonar
A favorite of ROV operators and manufacturers worldwide
Features of the 881A Imaging Sonar:
Programmable

Multi-frequency

High performance

Lower cost

Low power

Simple set-up and installation

Digital telemetry

Full scale range from
1 m to 200 m

Compact size

Communication format available to user
Proven Applications:
ROV, AUV, & UUV

Offshore Oil & Gas

Sunken Timber Recovery

Diving Support

Surveying

Search & Recovery

Inspection

Underwater Archaeology

Scientific Research
---
To Learn More: