Navigation: Home / Products / Customer Support / Contact Us
Underwater Digital Stills Cameras:
Select our Imenco OE14-408 Digital Stills Camera and OE11-442 Underwater Flashgun to take a closer look at your underwater environment.
Condylactis gigantean taken at 60 m depth using the OE14-408 Digital Stills Camera
Photo by Jason White, University of North Carolina at Wilmington
(Click image above for full uncropped, full resolution photo, use your browser back button to return)
The OE14-408 and OE14-408E 10 Megapixel color zoom stills cameras with real time framing video. Up to 4000 meter depth rated.
High Resolution: 3648 x 2736 pixels

Real Time Video Framing

Internal image storage: 1100 images (RAW) to 123,000 images ("S" resolution)

5x zoom lens: wide to telephoto (28 to 140 mm, 35 mm equivalent)

Serial, USB, Wi-Fi control and data upload, Ethernet control and upload option.
For a PDF Specsheet, click HERE
The OE11-442 Underwater Flashgun:
Auto Mode operation for correct illumination when needed

Manual mode for full lighting control

Fill flash mode

Zoom Synchronization from wide angle to telephoto with OE14-408 camera
For a PDF Specsheet, click HERE
---
To Learn More: We want to hear from you! Please contact us be phone or e-mail: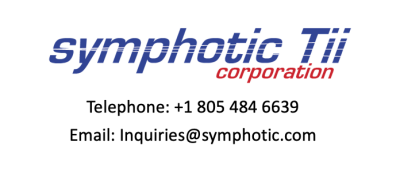 Postal address

Symphotic TII Corporation
880 Calle Plano, Unit K
Camarillo, CA 93012 U.S.A.